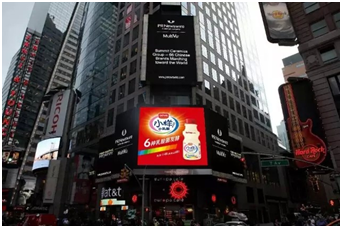 For celebrating Chinese National day, XIAOYANG make a splash entrance at Times Square.
On American local time 1th of October, 2015. With the company of Huawei, Haier, Skyworth, Gree, AUX , Fotile and other 66 Chinese well-know brands, "XIAOYANG" taken up the world crossroad Times Square central billboard for express enterprise image pieces. It's the lastly scale CHIAN IMAGINE EXPRESSION ON HISTORY! IT means the significant step on world stage.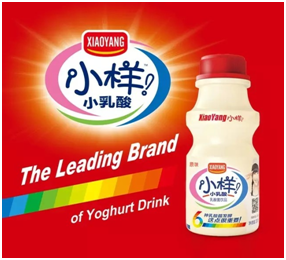 Such a huge successfully, not only for HAOCAITOU but also means the Chinese brands already got acknowledge from the world.
For the HAOCAITOU FOOD CO., LTD core brand, "XIAOYANG " production series cover candy, drink and bake. AS the representative for HAOCAITOU this time is XIAOYANG yogurt drink. Made of six kind of lactic acid bacteria, Strengthen nutrition, more easily absorbed, more nutrition, more health.